** EXCLUSIVE ONLINE OFFER VALID UNTIL MIDNIGHT ON 09/08/2020 ON A SELECTION OF SALE PRODUCTS MARKED "FLASH SALE". DISCOUNT ALREADY APPLIED ON DISPLAYED PRICES. OFFER CANNOT BE USED IN CONJUNCTION WITH ANY OTHER OFFERS. OTHER EXCLUSIONS MAY APPLY.

*Offer valid on a selection of products marked with " Sale". Offer cannot be used in conjunction with any other offers. Other exclusions may apply.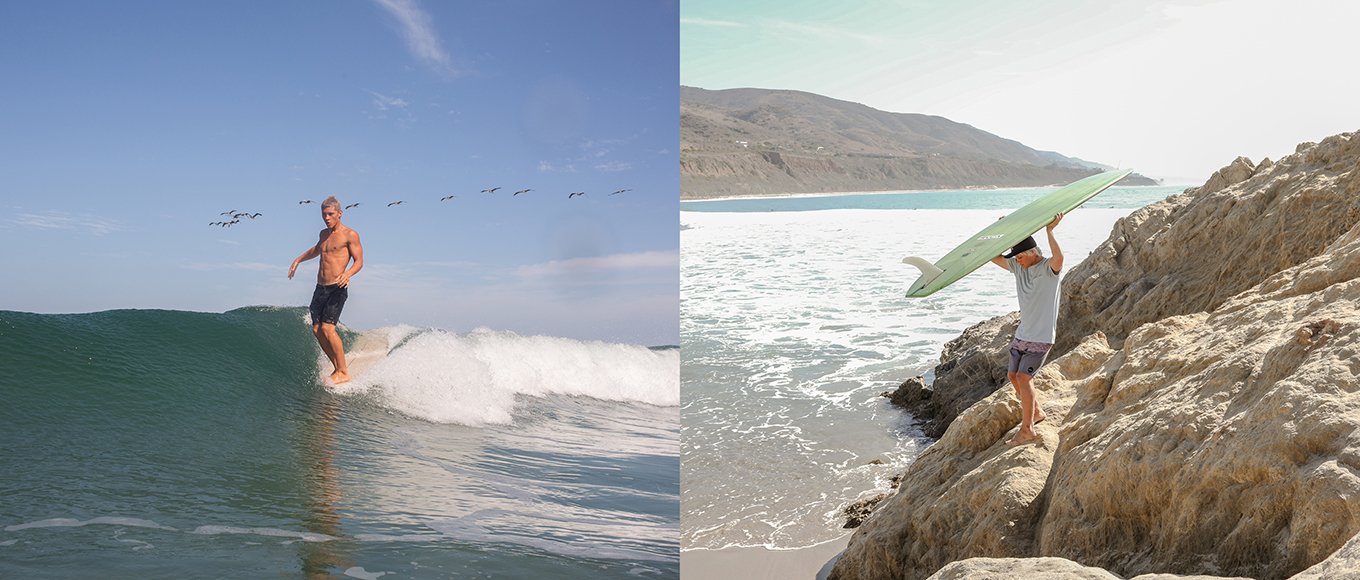 NATHAN WAS SURFING BEFORE HE COULD SWIM WITH HIS DAD AND HIS OLDER BROTHER ALL AROUND SOUTHERN CALIFORNIA, BUT REALLY FOUND HIS FAVORITE WAVES IN THE SUNSET CLIFFS AREA WHERE HIS DAD GREW UP. THIS AREA HAS ANY WAVE A YOUNG KID COULD DREAM OF FROM REEF BREAKS TO BEACHES AND JETTIES. HIS PASSION FOR SURFING AND THE OCEAN WAS IMMEDIATE AND HE STARTING WINNING CONTESTS RIGHT AWAY STARTING AT 4 YEARS OF AGE. NATHAN SHREDS EVERYTHING FROM SHORT BOARDS TO LONG BOARDS AND ANYTHING IN BETWEEN, BUT HAS FOUND A REAL RESONANCE IN THE TRADITIONAL SIDE OF SURFING. HE HAS GAINED THE RESPECT OF SURFERS YOUNG AND OLD AROUND THE WORLD WITH HIS QUIET BUT, SERIOUS NATURE. NATE PLANS TO KEEP TRAVELING THE WORLD IN SEARCH OF PERFECT WAVES, A GOOD LAUGH, AND MEETING NEW PEOPLE.
NATHAN STROM | BALI
RVCA ADVOCATE NATHAN STROM ON A COUPLE OF FUN SIZED WAVES IN BALI. FILM/EDIT BY JIMMY JAZZ JAMES.