CHRISTMAS - DELIVERY GUARANTEED FOR 24TH DEC - MORE INFO

DELIVERY GUARANTEED UNTIL CHRISTMAS

Standard delivery guaranteed until 19th December.
Express delivery guaranteed until 10:00 am on 19th December.

FREE SHIPPING FOR RVCA INSIDERS. JOIN NOW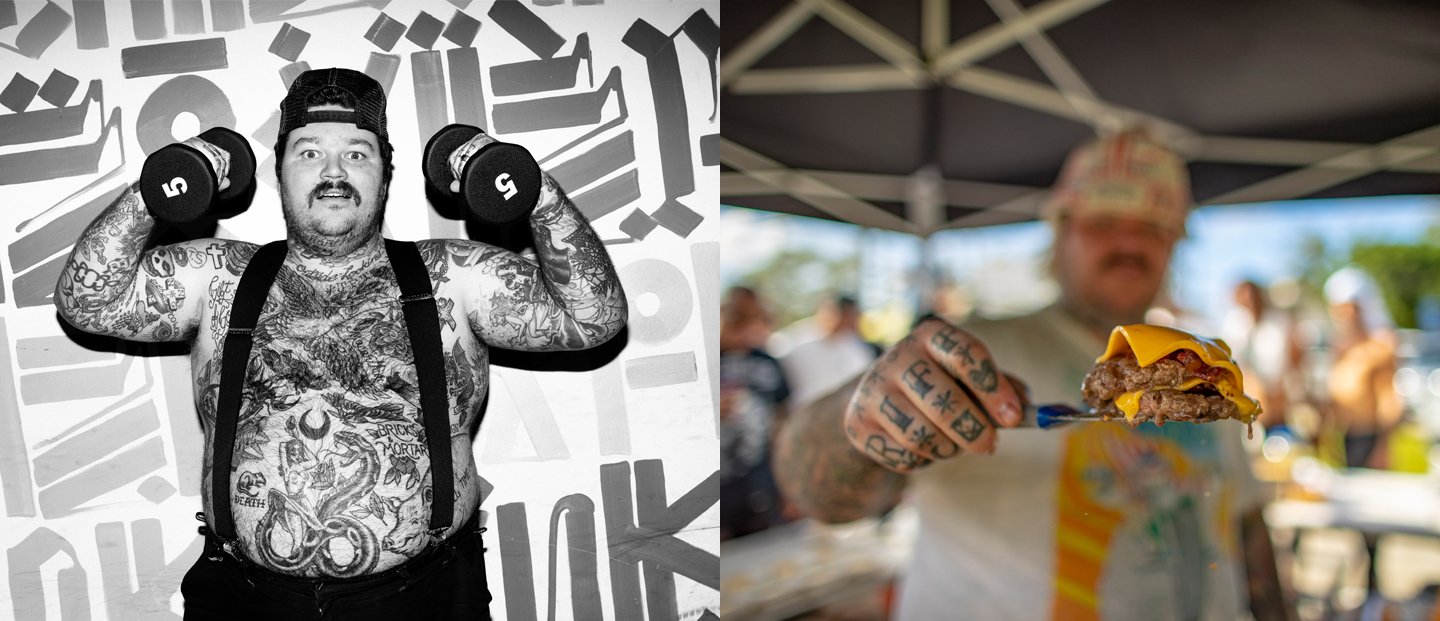 NEW YORK TIMES BESTSELLING AUTHOR, MATTY MATHESON IS A FATHER, FRIEND, LEGEND, COMEDIAN, A CHEF AND A RESTAURANTEUR BEHIND ONE OF TORONTO'S FINEST GREASY SPOON JOINTS, PARTS & LABOUR. HIS OTHER 9-TO-5 IS MAKING REGULAR APPEARANCES ON VICE'S MUNCHIES AND HOSTS THE VICELAND SERIES DEAD SET ON LIFE WHERE HE ACTS AS THE VIRTUAL TOUR GUIDE TO ANYTHING AND EVERYTHING DELICIOUS. MATTY IS ALSO ONE OF THE FUNNIEST AND GREATEST SOULS ON PLANET EARTH, AND RVCA IS HONORED TO HAVE HIM JOIN OUR ADVOCATE FAMILY.
Matty's Patty's RVCALOHA | Matty Matheson & PM Tenore | Hawaii Cheeseburgers
WELCOME TO THE FAMILY MATTY MATHESON
MATTY MATHESON REVIEWS THE INTERNET'S MOST POPULAR VIDEOS
MUNCHIES: HOW-TO-MAKE A BLT WITH MATTY MATHESON