** EXCLUSIVE ONLINE OFFER VALID UNTIL MIDNIGHT ON 09/08/2020 ON A SELECTION OF SALE PRODUCTS MARKED "FLASH SALE". DISCOUNT ALREADY APPLIED ON DISPLAYED PRICES. OFFER CANNOT BE USED IN CONJUNCTION WITH ANY OTHER OFFERS. OTHER EXCLUSIONS MAY APPLY.

*Offer valid on a selection of products marked with " Sale". Offer cannot be used in conjunction with any other offers. Other exclusions may apply.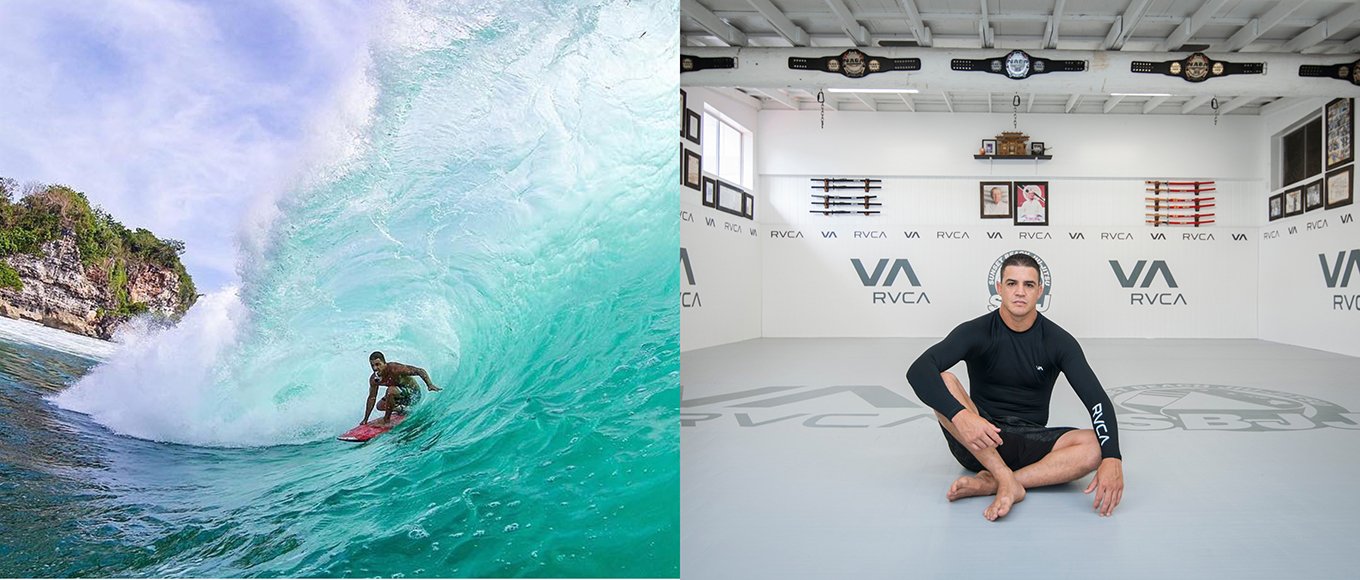 Ezra Sitt from Hawaii, is a pro surfer known for his "power" game all over the waves on the 7 mile miracle stretch of Oahu's North Shore. Ezra is currently a brown belt in Brazilian Jiu Jitsu and is the founder of the world-renowned dojo, Sunset Beach Jiu jitsu, where some of the best jiu jitsu athletes come to train every winter season. Home for Ezra is conveniently located 50 ft from the sand at Sunset beach. The experience of surfing on the North Shore and then Stepping on the Mats at the Sunset Beach Jiu jitsu RVCA Dojo is something words simply can't describe.