** EXCLUSIVE ONLINE OFFER VALID UNTIL MIDNIGHT ON 09/08/2020 ON A SELECTION OF SALE PRODUCTS MARKED "FLASH SALE". DISCOUNT ALREADY APPLIED ON DISPLAYED PRICES. OFFER CANNOT BE USED IN CONJUNCTION WITH ANY OTHER OFFERS. OTHER EXCLUSIONS MAY APPLY.

*Offer valid on a selection of products marked with " Sale". Offer cannot be used in conjunction with any other offers. Other exclusions may apply.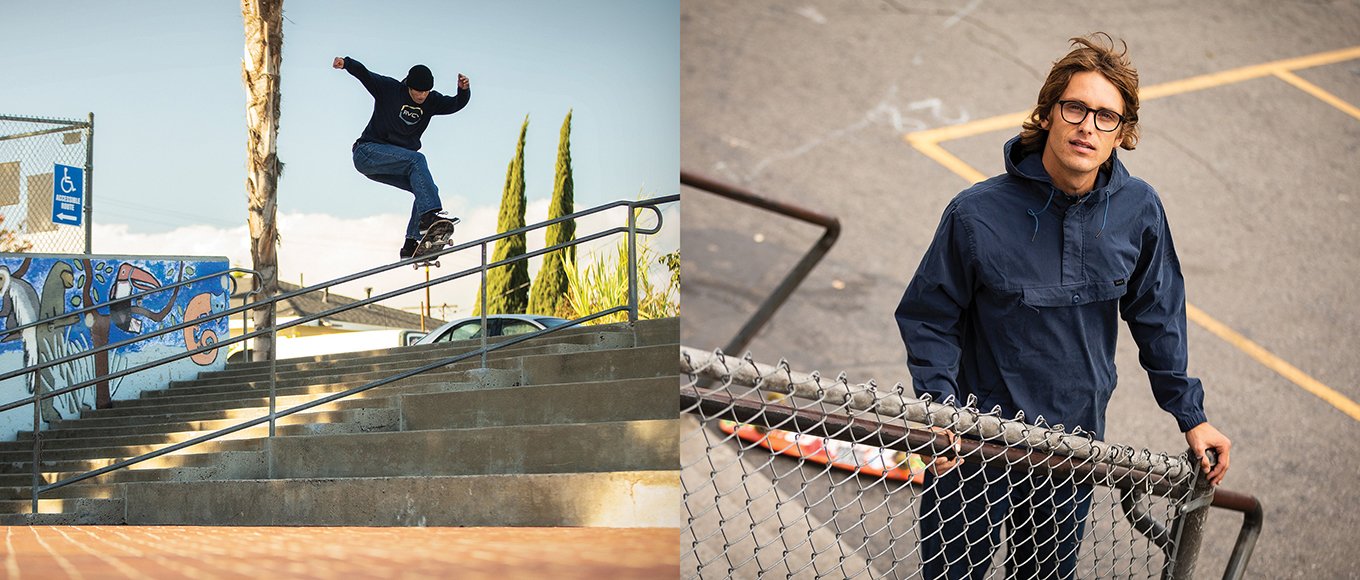 JULIAN DAVIDSON, BORN AND RAISED IN LONG BEACH CALIFORNIA, IS A SKATERS SKATER. NO GIMMICKS, JUST FAST, CLEAN, SOLID, STYLISH SKATEBOARDING WITH A REFINED TRICK CHOICE. IN JUST A FEW SHORT YEARS HE WAS ABLE TO CREATE A NAME FOR HIMSELF IN THE SKATE INDUSTRY. AFTER FILMING MULTIPLE PARTS AND LANDING HIMSELF SEVERAL INTERVIEWS AND MAGAZINE COVERS HE QUICKLY BECAME THE FAVORITE OF MANY SKATEBOARDERS WORLD WIDE.
JULIAN DAVIDSON | INSPIRED BY...
JULIAN DAVIDSON, INSPIRED BY... EL DORADO SKATEPARK. A TRUE SKATER'S SKATER WITH CLEAN STYLE AND A REFINED TRICK CHOICE. JULIAN IS A LONG TIME MEMBER OF THE RVCA FAMILY AND WE'RE SO GLAD TO HAVE HIM.

VIDEO BY BRANDON JENSEN.
JULIAN DAVIDSON COLLECTION | SPRING '15
WE ARE PROUD TO PRESENT THE NEW JULIAN DAVIDSON SPRING 2015 SIGNATURE COLLECTION. VIDEO BY BRANDON JENSEN, SONG BY PAT GARVIN.